Check your child's school bus information anytime using the
Notify Me Text/Email Announcement
 To receive notification of school closings and other important announcements, via text and email please subscribe to our notification system.
Recycling Fund
Recycling Fund for
2018-2019 $668.65
2008-2009 = $ 765.85
2009-2010 = $ 841.25
2010-2011 = $1030.35
2011-2012 = $ 894.10
2012-2013 = $ 894.85
2013-2014 = $696.70
2014-2015 = $877.70
2015-2016 = $711.55
2016-2017 = $ 501.10
2017-2018 = $475.45
2018 -2019 - $668.65
---
School Mission: 
To develop responsible, life-long learners in a student centered environment where all educational partners are successful, respected and valued.
Report Card Information
Thank You!
Thank You!
A video from the LCS staff and students to send a message of hope to our community and honour those who we have lost. We wanted to say thank you to our RCMP, EHS, Firefighters, nurses and doctors and to all our helpers who keep us safe in our province.
All of us are missing all of you!
All of us are missing all of you! What kind of memories will you have when this pandemic is all over? Hopefully there will be many filled with love, laughter and fresh air! Take time to breathe and find joy in the small moments.
With much love, LCS Staff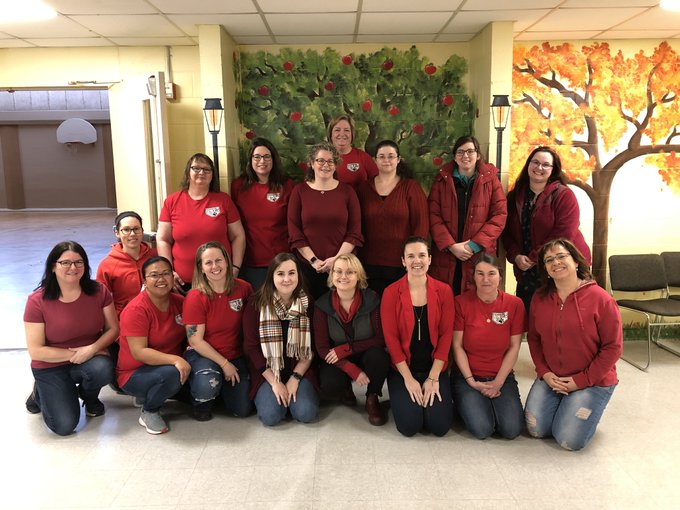 Online Learning Link
Greetings Lawrencetown Consolidated School!
We are attempting to put all classes onto one website, so that it's user friendly for all families. This will be a platform where we can share our work, and stay connected with each other.
We will get through this together!
LCS Staff
Here is the link for the website: https://sites.google.com/gnspes.ca/lcs-onlinelearning/home
We know this is an exceptional time for families. In addition to supports offered by your teacher, beginning April 8th, the Nova Scotia Department of Education and Early Childhood Development will distribute grade P-9 learning materials through store flyer packages every other week. These are delivered to most homes in Nova Scotia unless you have opted out of this service.
If you do not currently receive weekly flyers and want to activate delivery, please contact the Saltwire network:
These learning plans, packages and supports are here to help you, not to add more if your plate is already full. If you feel that adding student learning to your family's situation is challenging right now, please let your child's teacher know. No child will be disadvantaged because of COVID-19. Next year, our teachers and staff will work with students to identify and address any learning gaps. 
Also, please know that supports, such as SchoolsPlus, are available to help direct you to resources in the community. Continue to check www.avrce.ca for updates.
Mental health and well-being: novel coronavirus (COVID-19)
Protecting your mental health
The best ways to take care of your mental health include:
Take care of yourself
Eat as well as possible.
Exercise regularly.
Maintain normal routines and programming as much as possible.
Spend time on hobbies.
Get enough sleep.
Try mindfulness, yoga, meditation, art or relaxation techniques, like MindWell-U's 30-day mindfulness challenge.
Stay connected
Get information from reliable sources.
Check on family, friends and neighbours.
Use phone, text, email and video calls to connect.
Connect with people on social media, but take breaks from it.
Listen and provide reassurance – it's normal to have questions.
Address questions and correct misinformation
Take care of others
Get groceries and necessities for people in self-isolation.
Share positive messages to support essential workers.
Watch for discrimination or bullying related to COVID-19
Kids Help Phone
Young people up to age 20 can contact the Kids Help Phone 24/7 to speak with a trained counsellor:
811
If you need advice and information about mental health, call 811.
Mental Health Mobile Crisis Line
If you're experiencing a mental health or addictions crisis, or are concerned about someone who is, the Mental Health Mobile Crisis Line is available 24 hours a day, 7 days a week.
Financial help
If you're facing financial difficulties because of COVID-19, support is available for individuals, families and businesses.
For more info click this link :   https://novascotia.ca/coronavirus/mental-health/
You are Brave, Loved and Missed - From the Staff at LCS
Primary and Pre-Primary Registration
If you have a child eligible to start school in September at LCS in Pre-Primary (age 4 by December 31) or Primary (age 5 by December 31) and have not yet registered, please contact us at (902) 584-4500 and leave a message or email lcs@avrce.ca. We are also taking registration for new students. We look forward to hearing from you!
Lawrencetown Consolidated School Recycling Fund
Lawrencetown Consolidated School Recycling Fund
All refundables at LCS are collected and retuned to the Reclamation
Centre in Lawrencetown. The refundables are sorted, counted and exchanged for cash
which is used for projects at the school.
As well as collecting from the school, the community can return their refundables directly to the CRIA Reclamation Cantre in Lawrencetown. LCS has an account set up so any member of the community can return their refundables and donate the cash 
directly to the LCS account.
Please feel free to encourage members of the community to support our school.
Every little bit is greatly appreciated!
LCS School Advisory Council
LCS School Advisory Council
Next meeting TBA
Parents and Caregivers are encouraged to attend.
Primary & Pre-Primary Registration
Is your little one ready to start Primary or Pre-Primary? If you haven't registered yet for September, you can register online, by phone or email while school buildings are closed.
Read More...